Shipping:

The time it takes to process an order placed through the store is a maximum of 24 hours.
If you order is COD cash on delivery, the order processing time begins immediately.

Daily closing orders time on weekdays is 13:00 CEST (Prague Time) if the goods is in stock will be delivered to you on the second business day (Counts only for Czech republic).
For other countries you can check table above.

Postage within the whole Czech Republic for cash on delivery is uniform and it is 150,- CZK including VAT.

When ordering abroad Please contact us in advance to calculate the cost of shipping or check table above (Shipping to Slovakia is 5 € excl. VAT)

Packaging:

To minimize the risk of damage to the display during shipment and thereby delay the repair of your notebook / tablet, we send bubble wrapped displays with a total length of about 7m (depending on model) and stored in a cardboard box.
We ship around the world every day, so we had to figure out a boxware that can last even long distances, so I wouldn't worry about damage to the shipment, we do this long time.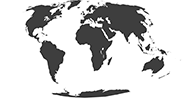 We send goods to other countries besides countries in table, by prior arrangement (World Czech Post).

Other:

Table of prices for transport through the cury to the countries listed below, prices are for packages up to 1.5 kg.
These prices apply only to PayPal and COD (Cash on delivery)